NYC: A Stopover Story
It couldn't be done. I'd get caught up in the trains, they told me. Don't even think about leaving the terminal, they said. But Manhattan called me. Recently going through a "could I make it in NYC" phase, when I was gifted an 8-hour layover at JFK en route to Dublin, it was like a challenge. Can you handle the hustle? she jeered while effortlessly side stepping pigeon poo and whisking into a bleating yellow cab.
Challenge accepted.
I was arriving at 1:54pm in Terminal 4 and departing at 9:53pm in Terminal 4.
Airtran>Jamaica Station>E train>53rd and 5th. I handled the metros all over Europe, Chicago, Washington D.C.... I could handle New York.
Catching Airtran was a 20 min stroll from the gate to the bus terminal. Then a 20 min ride to Jamaica station. But there I hit a snag--I had bought an Airtran only ticket, and the machines spitting out metro tickets to hop on the E were eternal. Not only that, but when I finally got to the machine, none of my American cards would work. Inserting one of my travel bible verses here:
Yes, even if you are an American traveling in the grand old USA. Card machines will fail, ATMs will disappear, and your only route out will need bribing. Thankfully I had cash on me, and secured a Metro pass ($12 to get to Midtown and back). Those standing in line with me for the 10 min or so were treated to an only mildly amusing show of scammery--men asking those exiting the metro for their empty metro passes and then trying to pawn them off for $2-3 to those impatiently queueing for working machines.
The E line spit me out into the madness of 5th and 53rd, just a few blocks from my prize: free entry into MOMA. Now I have long been eyeing an entry into the celebrated contemporary art museum for a while now, and so conveniently was scheduled a long layover the same day as MOMA's Free Friday entry. Every Friday from 4-7pm, MOMA offers free entry sponsored by UNIQLO. Lines were already forming on 54th, so I took a lap and grabbed a sandwich to lunch on during the wait in line, which--despite the seemingly endless sidewalks of humans in front of me--only lasted ten minutes.
The museum was crowded (expectedly so), so it was difficult to truly zen out and be with the art, but there were some great pieces featured, especially on the 5th and 6th floor.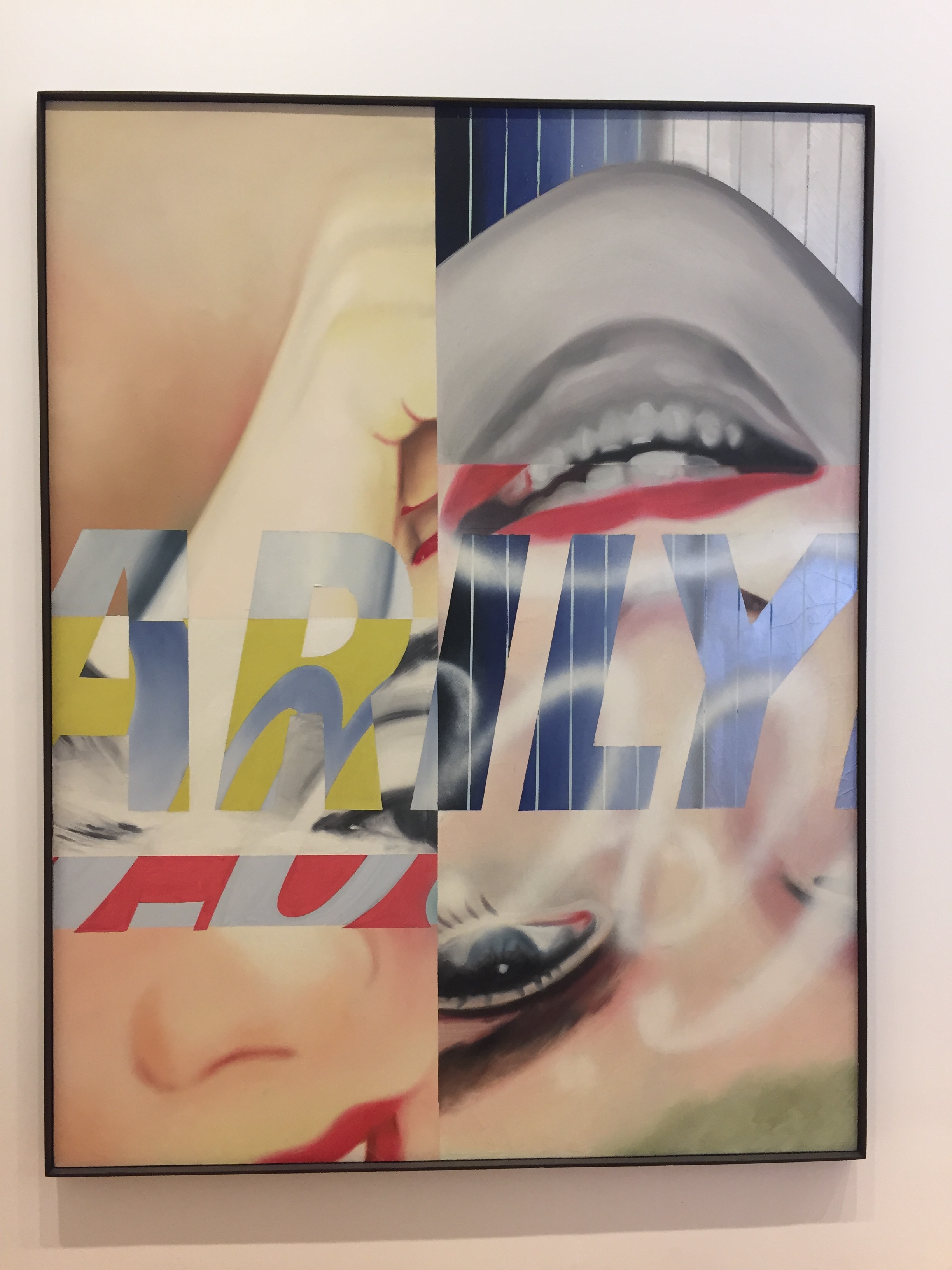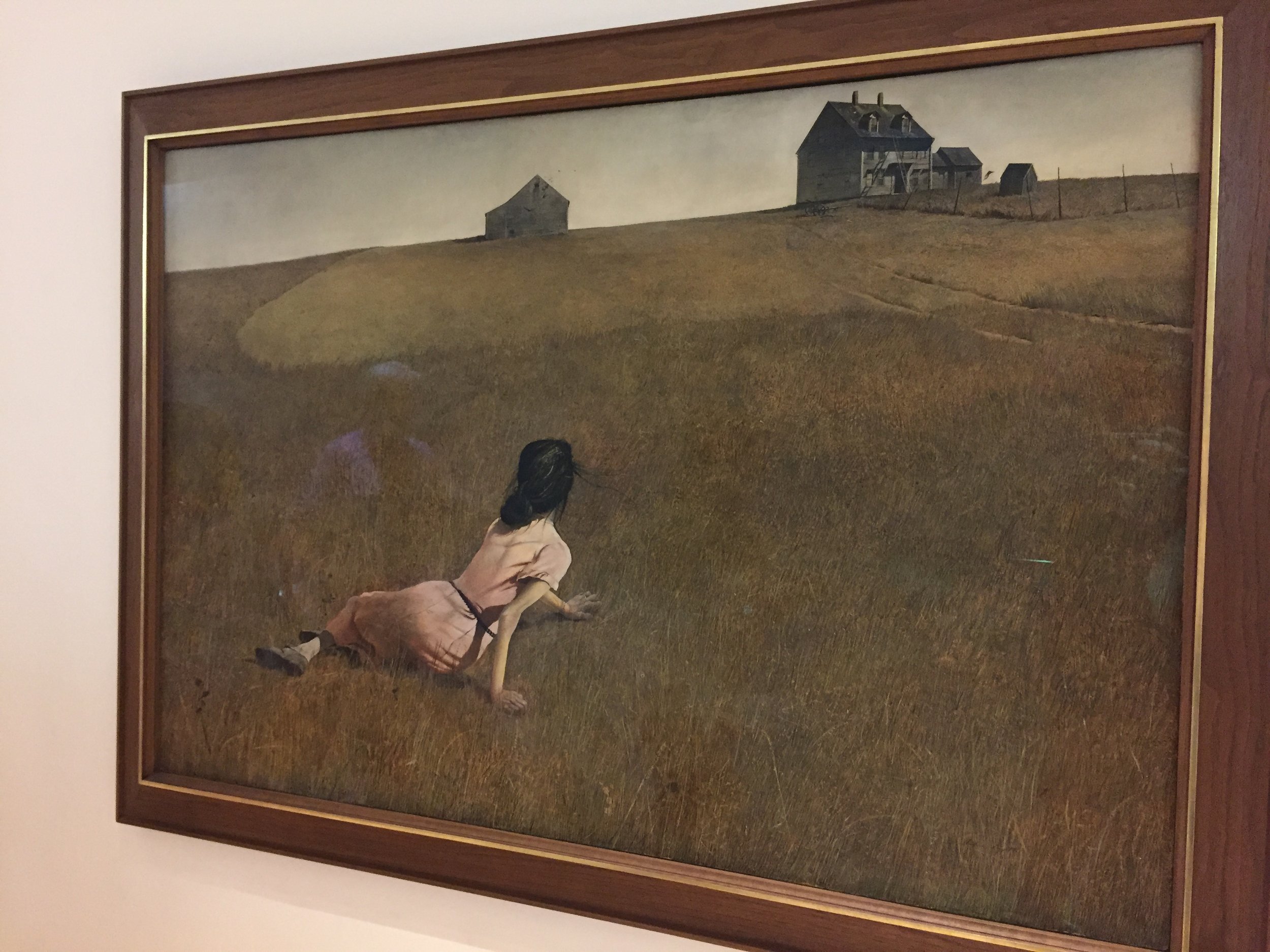 After some serious people watching in the outdoor sculpture garden (amusing myself by watching how many people systematically were kicked off sitting on the stairs), sunset beckoned me to Central Park for a quiet(-ish) moment to reflect on my upcoming trip and watch the parade. Joggers, picnickers, tourists, business transactors, lovers... a scene forever printed on my brain.
The trip back was no trouble, now equipped with familiarity and a filled metro card. Sitting at the gate with an hour to spare, I calculated 3.5 total hours spent in the city that never sleeps, and 3.5 hours to get there and back. Worth it.
But the moment that sticks with me the most from my JFK stopover was perhaps the least notable. See, I believe in dating cities. It's about the feeling. Will you have a good time? Will you visit this city again? Will you live in this city someday? The first moment you emerge from a metro station into a new city is the first time you see your blind date. Impressions are irrevocably formed. In seconds, you summate compatibility (and a potential future) with this new entity. I had first seen NYC ten years ago as a small town high school band geek, hauling around a saxophone and loathing the scaffolding and Times Square. Here I was, a decade and several versions of myself later. It was time to see NYC for the first time as me now. That's why I had to make this risky pilgrimage on this stopover. So, what did I feel?
Pounding. Reverberating from somewhere deep beneath concrete and twisting railway. A pulse, intrusive and indiscriminate, surging up through my scuffed white Adidas and into my fingers and scalp, searching through me all the way into my future self. Relentless, clouding my senses for a moment as time blurred. Was the whole city shaking? Then I realized with a little laugh the pounding was my own heart. I was at once alive and in sync with some energy that I'd only begun to understand, and I was hooked.
New York, you're not done with me yet.